Are you in need of a used laboratory fume hood? Let National Laboratory Sales help you! Our sophisticated line of laboratory furniture can help make your working atmosphere extraordinary. We carry used lab hoods from name brands like Kewaunee, Labconco, Safeaire, Fisher Hamilton and more. Give us a call today for more information on any of the used laboratory fume hoods we have for sale.
Here at National Laboratory Sales, we believe that laboratory fume hoods are created differently for different types of labs. Our line of laboratory furniture is great for education, health care research, government use and more. Each piece of laboratory equipment that we have available in our 155,000 sq ft warehouse right here in Rockford, IL are built to withstand the harsh conditions that they're put through in the labs. Give us a call today and talk with one of our specialists today and decide which type of lab furniture, like laboratory fume hoods and cabinets, are right for your laboratory.
Our experts at National Laboratory Sales are here to help you find the right laboratory fume hood that you're in need of. We have a great selection of laboratory furniture that comes in many sizes and shapes that will fit the need of your lab. Call us today and get more information on any of the top manufacturers we carry and the different type of furniture that we have in stock.
Let us help you find a used laboratory fume hood for sale!
Featured Fume Hoods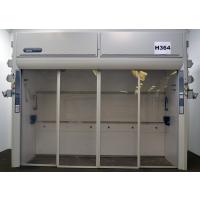 More Information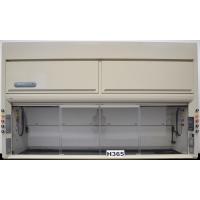 More Information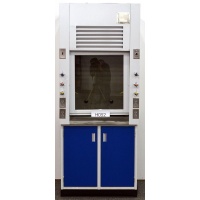 More Information
More Laboratory Fume hoods